6th July 2020: Click the link below to see this week's Home learning Grid
Please click the link below to watch Mrs Patel reading Keith the Cat with the Magic Hat.
Please click the link below to watch Mrs Barlow making bubble snakes.
Please click on the link below to see Mrs Patel reading 'Supertato: Veggies Assemble'
23rd May 2020
Please see our Youtube channel for the latest exciting videos:
Mrs Patel reading 'A Squash and Squeeze'
Mrs Barlow's 'Bouncing egg experiment' Parts 1 and 2
Mrs Barlow 'Baking biscuits'
Mrs Barlow at 'Oakwell Hall: Pond dipping'
Please use the following e-mail addresses to communicate with the Reception teachers
or
RP@heckmondwikeprimary.co.uk
Please visit our Youtube channel or click the link below to see Mrs Barlow showing us all how to set up a very exciting Obstacle Course!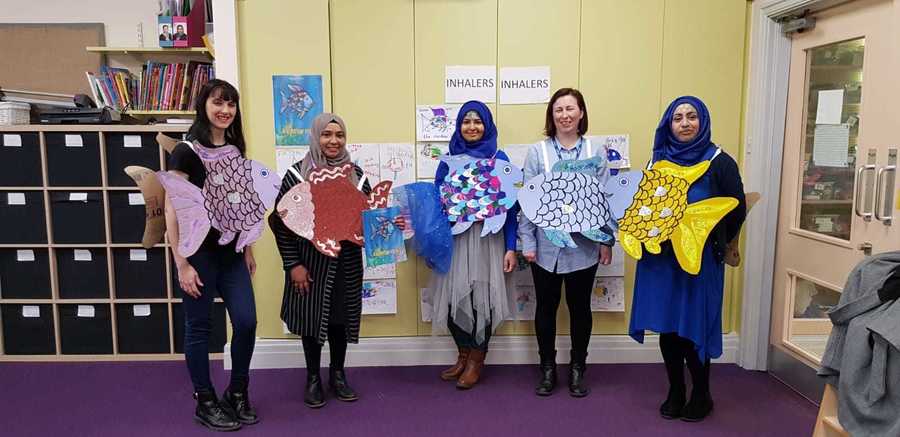 A big hello from everyone in Reception - Mrs Patel, Mrs Barlow, Mrs Nazir, Mrs Brant and Mrs Aziz sending you all their love and support during this hard time.
We know that you might be finding things tricky, missing seeing your friends in school, we are too. We are thinking of you all and want you to keep looking on the school website to see what activities you could do with your grown-ups. Don't forget to keep active, show your grown-ups how good you are at 'Just Dance Kids' or tune into 'PE with Joe'.
We hope that you are enjoying your time with your family and hope you are all well. We miss working with you, playing and exploring new things. You have all worked so hard and hope to see you all very soon.
Thank you for being amazing and special and for all the laughter and fun we've had together. Stay safe and enjoy learning, playing and exploring at home.
We would love to see what you've been up to. So if you've made something that you would like to share with us, like Mrs Barlow's sun catcher or baked biscuits using the spoon recipe or anything else, why not take some pictures. We'll let you know when and where your grown-ups can email them to. We would love to hear from you!!
Home Learning
Please click on the document links below to download your child's work packs. The packs can be printed if you wish, however there is no requirement to do this. Children can record answers into an exercise book.
For children who are unable to gain access to a computer/ the internet, could parents/ carers contact school directly so that a paper copy can be printed. This will be done on request only and left outside our main doors in a covered box for collection. Should you require it, you can also collect an exercise book for your child.
We strongly recommend that your child continues to consolidate their learning through completion of these activities on a daily basis.
Websites
Oxford owls-A website to support with reading.
Phonics play- A website to support phonics
Top marks – A website to support maths