Class RP
Welcome to Class RP
's page!
Reception completes children's education in Early Years and builds upon the key essential learning and experiences children developed in Nursery. We aim to provide all children with a happy start with a rich and stimulating learning environment.
Indoors there are 2 reception classes and a shared area. We have a large learning space indoors and children are free to move around it. Outside we have a large, newly developed area where children can develop lots of new skills and take risks by exploring the landscape.
In Reception we discover, explore, laugh, get messy and have lots of fun. We encourage independence and develop a willingness to 'have a go' in all our children. For outdoor play we provide waterproof clothing and ask parents to bring a pair of wellies for their child to be kept at school.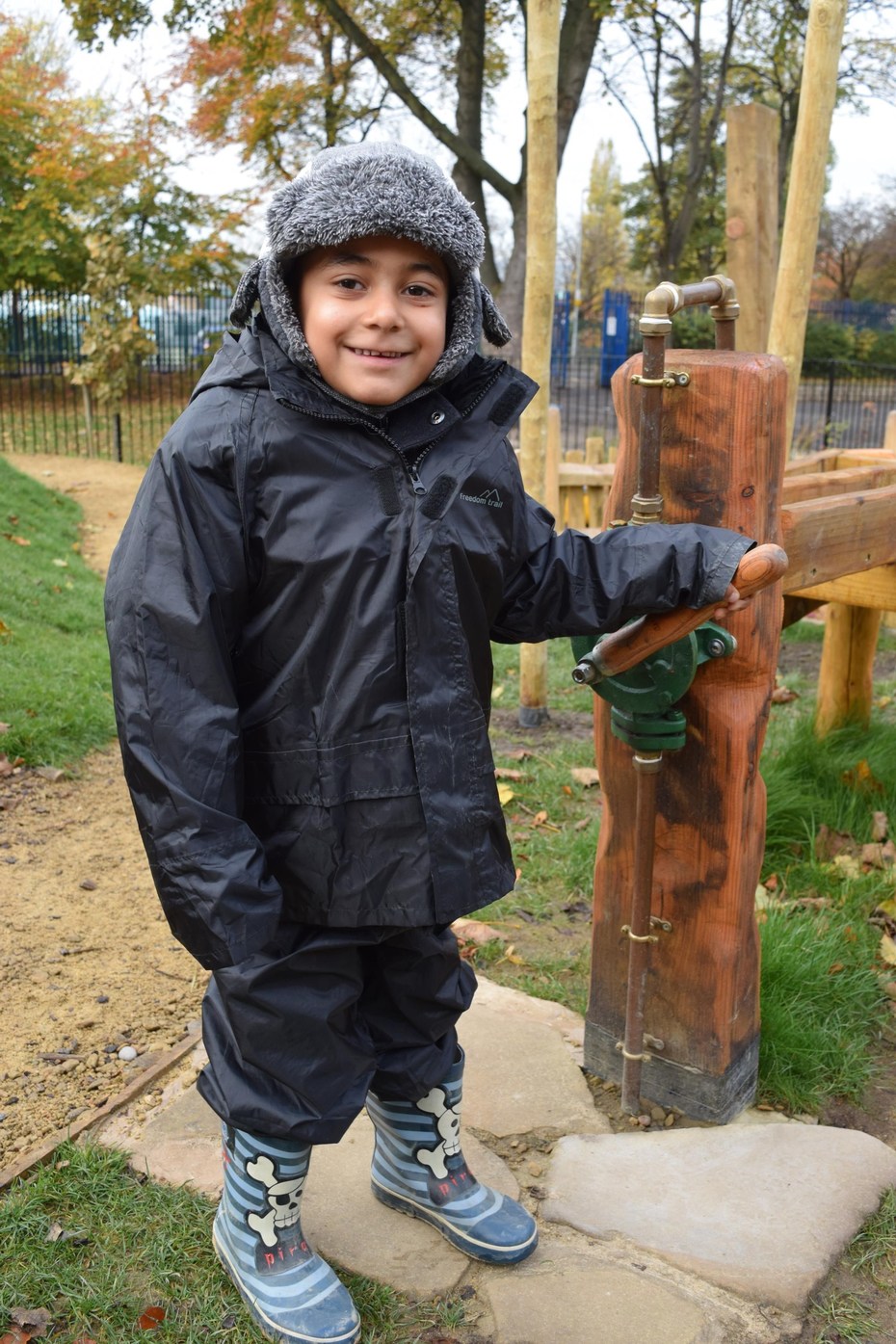 We are very keen to work closely with all our parents to ensure that our children reach their full potential. Children enjoy sharing new learning with their families and this helps them with understanding new concepts and information.
You can help your child to progress faster in their learning at home by:
Helping them to learn how to dress themselves.
Helping them to learn how to feed themselves.
Sharing stories and discussing the events and pictures.
Reminding them to bring their book bag with them every day.
Asking your child to help you write a list before going shopping, ask them to help you find things in the supermarket.
Looking at letters and numbers in the environment e.g. door numbers, packaging and on signs.
Regular counting of everyday things e.g. counting the cutlery on the table, how many socks, how many pieces of fruit in the basket, counting steps etc. Talk about how many things there are "altogether".
Take home a reading book for your child to read and a library book for you to read to your child.
Homework
In Reception children are given one piece homework per week. In addition children also take home a reading book and a library for your child to read and a library book for you to share with your child. It is essential that you share the reading book with your child every day. Homework is issued on a Friday and should be completed over the weekend. Please guide your child with their homework but give them the opportunity to have a go by themselves. Homework should be handed in to your child's class teacher on Monday morning.
What does your child need every day?
They only need their book bag, a warm coat, sensible black shoes and a water bottle. School provides fresh fruit for snack. Milk is provided free until your child is 5 years old. This has to be paid for during the term of their 5th birthday.
Bedtime
It is really important that your child gets enough sleep so they are ready to learn the next day. Young children often need around 11 or 12 hours sleep a day. Please develop a consistent bedtime routine at home to give your child the best start.
Curriculum Plan
These are just some of the experiences your child will be enjoying this term.
Jolly Phonics:
https://www.youtube.com/watch?v=eCjJYB07aSU
Alphabet Song:
https://www.youtube.com/watch?v=saF3-f0XWAY

Number Songs:
https://www.youtube.com/watch?v=e0dJWfQHF8Y&index=4&list=RD4sHOH_zsRl4
https://www.youtube.com/watch?v=dk9Yt1PqQiw&index=4&list=RD4sHOH_zsRl4